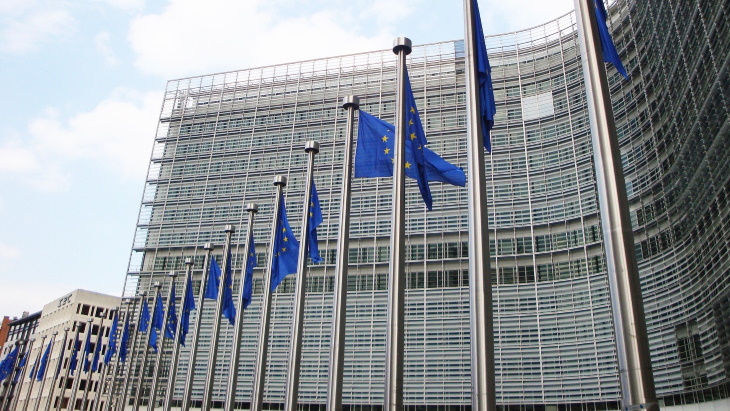 DUB
22
Nuclear to be included in Delegated Act of EU taxonomy
The European Commission today announced its decision to include nuclear energy in a complementary Delegated Act of the EU Taxonomy Regulation. The decision follows the recent publication of the Joint Research Centre's report confirming nuclear is as sustainable as other taxonomy-compliant energy technologies.
Assessment
"In line with the legal framework and our past commitments, the Commission will adopt a complementary Delegated Act of the EU Taxonomy Regulation covering activities not yet covered in the EU Taxonomy Climate Delegated Act, such as agriculture, certain energy sectors and certain manufacturing activities," the Commission said in a communcation.
The final recommendations on the EU Taxonomy by the technical expert group (TEG) advising the European Commission on sustainable finance were published in March last year. These included guidance to help investors and companies meet obligations for reporting against the framework. The TEG on Taxonomy concluded that there is clear evidence that nuclear substantially contributes to climate mitigation. However, it also concluded at that point "the evidence about nuclear energy is complex and more difficult to evaluate in a taxonomy context" regarding the potential significant harm to other environmental objectives. It recommended that more extensive technical work should be undertaken.
Conclusion
The Commission subsequently requested the JRC to draft a technical report on the 'do no significant harm' aspects of nuclear energy. It considered the effects of the whole nuclear energy lifecycle in terms of existing and potential environmental impacts across all objectives, with emphasis on the management of the generated nuclear and radioactive waste. A copy of JRC's report, leaked to the Press last month, concludes that nuclear energy does no more harm to human health or the environment than any other power-producing technology considered to be sustainable.
Next steps
The Commission today said the complementary Delegated Act will cover nuclear energy "subject to and consistent with the results of the specific review process underway in accordance with the EU Taxonomy Regulation". The Commission noted this process is based on the JRC report. A review of this report is ongoing through two groups of experts – the Euratom Article 31 experts group and the Scientific Committee on Health, Environmental and Emerging Risks – to complete the scientific evaluation. This, it said, will be finalised in June this year.
The complementary Delegated Act will also include natural gas and related technologies "as transitional activity in as far as they fall within the limits of Article 10(2) of the EU Taxonomy Regulation. The merits of a sunset clause for transitional activities will be considered in this context."
The Commission said it will adopt this complementary Delegated Act "as soon as possible" after the end of the specific review process.
Nuclear energy is the largest (26.7% in 2019) single source of low-carbon energy in the EU, ahead of hydro (12.3%), wind (13.3%), solar (4.4%) and other (0.5%).
Original and complete article here.