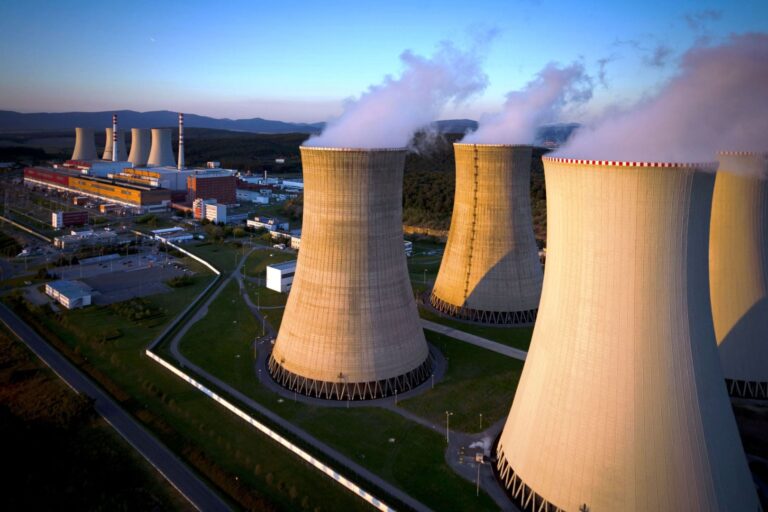 KVĚ
13
Start-up of NPP Mochovce 3 should be this year
The new Slovak unit of NPP Mochovce 3 is to be launched and generate electricity this year. The fourth unit will follow in 2023. Commissioning is standardly divided into physical and energy start-up. The start-up time schedule results from the energy security report issued by the Ministry of Economy.
Start-up of NPP Mochovce 3
The third unit of the Mochovce Nuclear Power Plant will soon receive a final operating permit, said Miriam Vachová, director of the Office of the Nuclear Regulatory Authority of the Slovak Republic (ÚJD). The second-instance decision for the Commissioning of the Third Unit is at a high stage of readiness for release. "Inspectors will incorporate final comments on some of the currently assessed reports, such as sensitivity analysis, report on the quality of materials and the result of inspection of welded joints," added Vachová.
UJD inspectors are currently assessing and evaluating the permit documents they have received from Slovenské elektrárny. Therefore, they also assess independent expert opinions which UJD had to prepare as part of the process of examining the comments, objections and complaints submitted in the administrative appeal proceedings.
Following the acquiring the legal force of the prepared decision, the phase of putting the nuclear unit into operation will only begin. It is divided into physical and energetic start-up. Commissioning ends after all tests have been successfully performed and ends with a 144-hour demonstrative operation at full power. "Only after that does the phase of routine operation may begin. It is also divided into trial operation and operation," stated Vachová.
Initial time schedule and total price
Slovenské elektrárny started the completion of the Mochovce NPP on 3rd November 2008. Originally, the completion of both nuclear units was planned on 2012 for the 3rd unit, and 2013 for the 4th unit. However, the deadlines have been postponed many times for various reasons.
Up today, the completion required a total of 6.2 billion euros (161 million CZK). The total amount increased several times. Nevertheless, at the beginning the budget was less than three billion euros.
Each new nuclear unit in Mochovce will have an installed capacity of 471 megawatts. This will cover approximately 13 percent of the total electricity consumption in Slovakia.